Luxury marina accommodation, suitable for couples.
Our Villas include;
1 x queen bedroom
1 x twin single bedroom
1.5 bathrooms
Featuring two spacious bedrooms, one queen and one twin single. Each villa sleeps a maximum of four people. Complete with a large luxurious bathroom with shower and double vanity, laundry with washing machine and external clothesline and a fully equipped kitchen with oven, stovetop, sink, fridge and microwave. Open-plan living and dining area with large balcony and views of the marina. 
If you don't feel like cooking, don't worry, the Marina Bar and Grill is only a minutes walk away. Feel like eating alfresco – Cool down in the tropical, lagoon-style saltwater pool, with surrounding gardens and BBQ facilities.
Features
Balcony
Marina views
All linen provided
Full list of amenities below
Conditions
Non-smoking
No pets
Maximum 4 guests per Villa
Cancellation fees apply
Check-in
2pm
Check-out
10am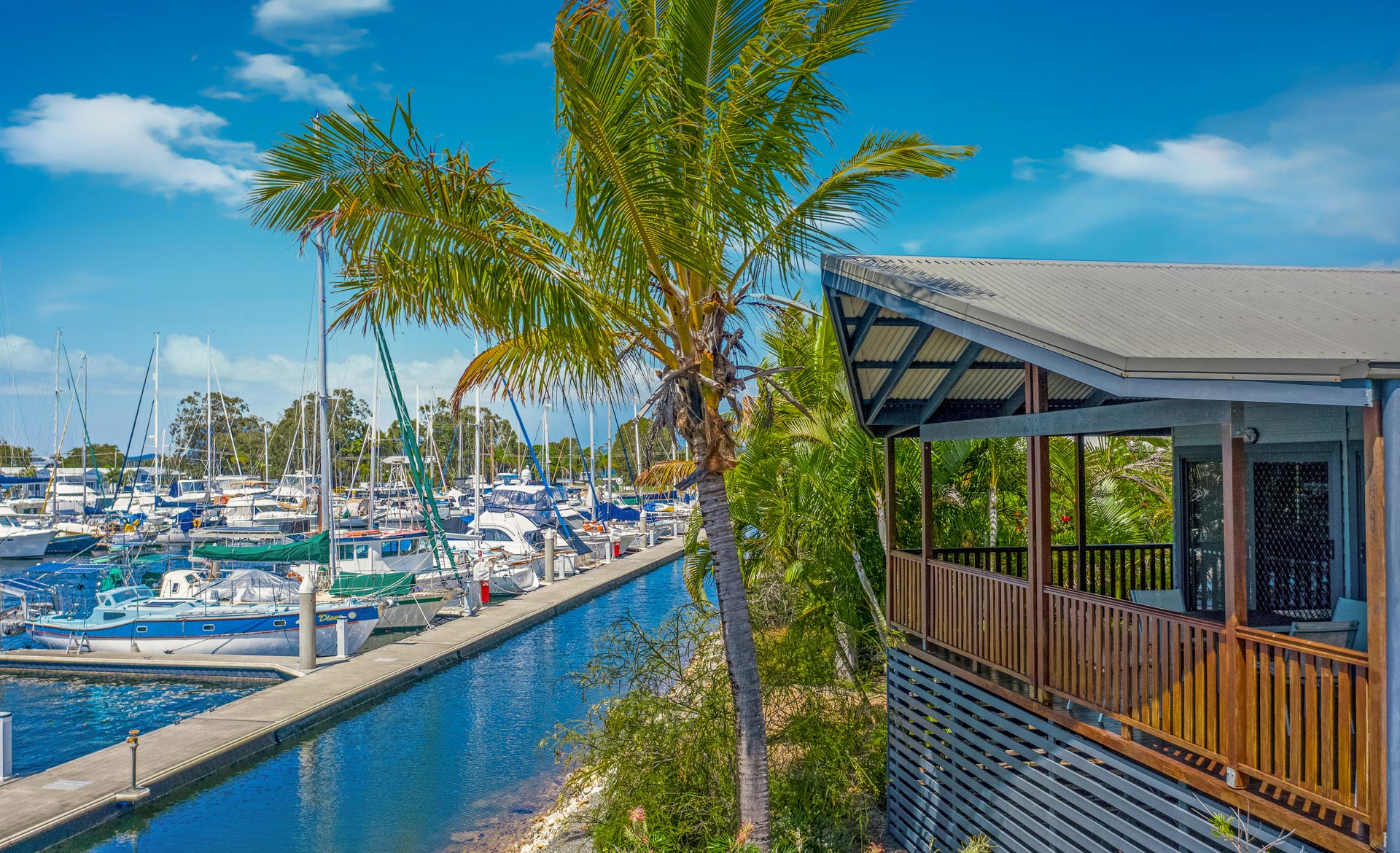 To enable a peaceful sanctuary and provide an ongoing quiet ambiance our villas are suitable for couples who appreciate the seclusion and quiet ambiance of the tranquil setting, to ensure an equitable number of persons in the complex only a limited number of 2 bedroom villas are available for rental, this ensures a continued harmonious existence with private villa owners and guests.
Amenities
All of our villas are non-smoking and include:
Linen and towels provided
Get in touch, to book your next holiday today!